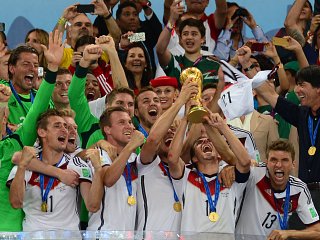 On the day that sees the 2018 World Cup tournament begin we ask the question, which famous footballer is your business like?
If we had to choose a World Cup footballer to liken our business to… it wouldn't be the cheating "hand of God" Diego Maradonna, it wouldn't be the rather mechanical (though successful) German Captain Lothair Mattheus, it wouldn't be the flamboyant Christiano Ronaldo, nor would it be the "pass you to death" Andres Iniesta from Spain. No, we would choose to be like the late and great Johan Cruyff, the maestro captain at the heart of the wonderful Dutch team of 1974.
Cruyff was stylish and elegant and had the beating of almost every opponent that he ran at. The 1974 dutch national team had an ethos of "total football", the idea that every footballer should be comfortable to attack and defend and take up any position on the field. Cruyff was the team captain and epitomised this ethos.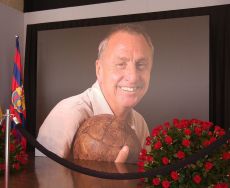 He also developed a skillfull, elegant and ingenious turn called "The Cruyff turn" where he was able to wrong-foot and sweep past almost any defender. He wasn't just all style and no substance, he scored goals against the best defences in the world.
The Amodeo team are seasoned all rounders, like Cruyff and co we need to be able to assume a number of technical, creative and diverse marketing roles in order to be successful and help our clients become successful. We always aim to be "the team of the tournament" and to do things with style and elegance.