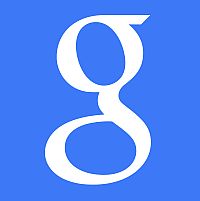 We find ourselves taking about websites and mobile phones again. As expected Google is about to strongly favour Mobile Friendly websites in its search results and has made an announcement that as of 21st April 2015 they will be expanding their use of mobile-friendliness as a ranking signal and consequently this will have an impact upon SEO.
This is highly unusual inasmuch as Google have never previously announced a forthcoming date for an algorithm change, they usually make announcements or comments after the event (or leave us to find out for ourselves).
On 21st April, Google will update its search listings to remove or "penalise" any websites that are not mobile friendly. We are not sure whether this will only apply to searches performed on mobile devices or whether this will apply to all searches (we will find out for sure on April 22nd) but with around 30% of all internet searches carried out on mobile devices it is serious enough for us to recommend taking action. It hardly needs stating, but I will, that if appearing as high as you can in the Google search results is important to your business then you should take this announcement very seriously. Do talk to us if you have concerns or if you would like some help in making your website mobile friendly.
You can perform a simple test on your website pages to see if you pages will be deemed mobile friendly (this test is provided by Google). Do take a look at the Mobile Friendly test.
You might also like to check out this recent post on mobile friendly websites too.