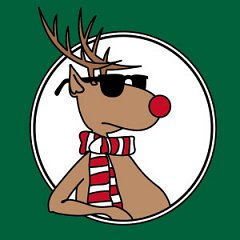 Like many businesses, we tend to review things over the Christmas season and see if there is anything we can improve upon in the new year. If you are reflecting upon your website or internet marketing over the Christmas season then here are some thoughts for you, delivered with a seasonal flavour:
1. Check out the brilliant 24 Ways website
24 Ways is a web designers and web developers advent calendar. There are some great articles about approaches to website creation, techniques and development. If you are of a technical bent then you will certainly find some Christmas cheer on this site.
One thing I would like to draw everyone's attention to is the first article – What It Takes To Build A Website. This examines what is required to build a website professionally and effectively.
2. Enjoy one of the greatest Social Media campaigns ever
Canadian airline West Jet undertook a "Challenge Anneka" style operation to deliver gifts to a flight load of its passengers. Watch all the fun here: https://www.youtube.com/watch?v=zIEIvi2MuEk
The video went global and has been watched by more than 37,000,000 visitors
3. Jingle all the way with
SEO
This fun SEO poem (to the tune of Jingle Bells) will remind you what is important in reaching towards the top of Google search results:
http://www.searchenginejournal.com/merry-christmas-seo-jingle/82481/
So whatever you are up to over the Christmas holidays, we wish you a very Merry Christmas and a Happy New Year