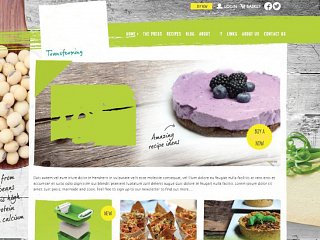 We have delivered over 100 websites in the 5 years that we have been in business. When we analyse the types of companies that we have helped then many of them are in the services or education industry. However we always have alot of fun when we are involved in taking products to market!
It is an exciting process when a client approaches us with a new business idea involving a product or invention. A part of delivering a successful website involves understanding the marketing plan, the brand and the benefits of using the product. We also have the opportunity to introduce our legal partners for trademark or patenting and to involve ourselves in the online or offline marketing as part of our consultancy services. We are currently helping a client deliver a food related product by creating a high quality website. I won't reveal the name of the client, as this is pre-launch, but you can see from the image that we have designed a website concept (with some parts blanked out for the purposes of this article):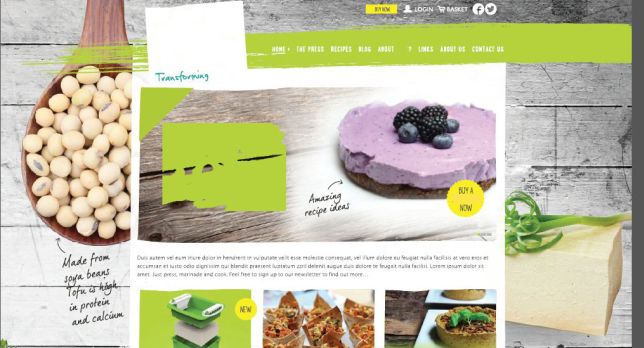 So what do you get from us when we design a product related website?
Our process is usually something like this.
1. We listen and we offer good advice.
2. We seek to understand the target audience
3. We create a brand/logo (though not on this particular project, the client already had a logo)
4. We create a couple of website concepts in graphical format
5. After discussion & amendments, the client signs off the design
6. We build the website using the design as a pattern or template. We normally do this in a staging area so that the client can review it in stages. We usually provide a Content Management System. For product related sites we can either load the products or leave that to the client.
7. After testing and any amendments, the client signs off the website.
We love it when our clients' website go live and we love it even more when we hear how it has helped them become successful.